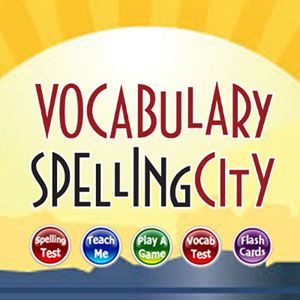 VocabularySpellingCity is an online and app-based program that can be used for spelling and vocabulary work for grades K-12.  I was looking forward to reviewing this program because I have a daughter that really enjoys learning new words and (currently) proclaims that spelling is her favorite subject.  There are basic and premium memberships available and for this review I was able to try out the premium subscription.
After setting up my account I logged in and quickly realized that I didn't know which words to use for our vocabulary study.  There are many lists out there that have been created by others that can be easily imported, but it was a bit overwhelming for me.  Did I want to focus on science or geography terminology?  Or perhaps I should use words from our spelling program that have proved to be troublesome.  In the end, I decided to use vocabulary words from our writing program and from a workbook-based vocabulary program that we had previously discarded for being too boring.  I typed in several batches of 10 word groups.  After inputting the words, you can select from available definitions and sample sentences or create your own.  For the most part I was pleased with the definitions and sentences that were already in the program, but there were a few times that I added my own.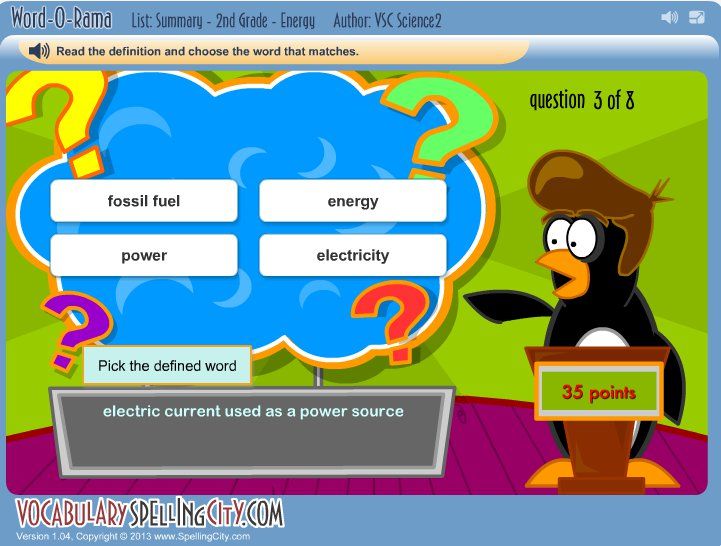 Next up was selecting the activities that I wanted my child to complete for each word list.  There are several choices, depending upon whether you are using the lists more for spelling or vocabulary work.  There is also the option to save an activity list so that you may simply use the same sequence for each list that you create or import.  Finally, you can select if you want your child to work through the activities in order or if they can hop about as they please.
One of the best features for our family was the ability to use (almost) the whole program on the iPad (so far only available for iOS devices).  There is an app available that can access your account, provided you have an internet connection, and most of the games can be played.  When I was setting up the activities for our word lists I made sure to only include the ones that were app compatible (identified by an icon) as I knew that would be our preferred method of use.  My daughter had no problem with the app and everything was super intuitive to use.
There is also a portal in which to access your child's progress that is available with the premium membership.  Whenever my daughter logged in and worked on the words in my lists the program tracked her progress and I could easily see how much work she had completed.
I think the only thing that I wished was different was that a definition for the word that you are playing for in Hang Mouse was provided.  With a definition it would be easier for the student to concentrate on the spelling of the word instead of randomly guessing letters.  However, my daughter has thoroughly enjoyed this program…so much so that she completed three weeks of work in just a week.
As this is a feature-rich program it is wonderful that there are loads of videos available on site describing all the different possibilities and how to perform all of the tasks so that you can tweak this program to fit your family's needs.
Price: $29.99/ year for up to 5 students