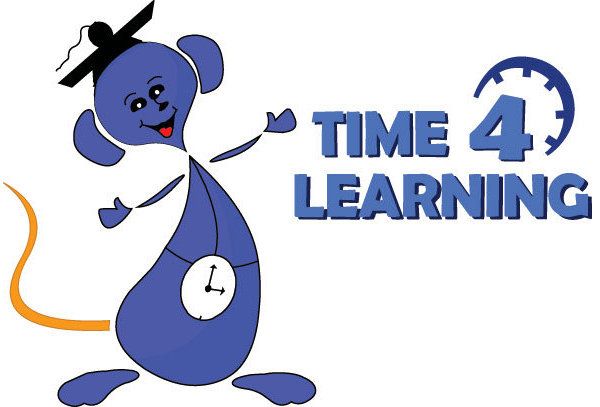 Time 4 Learning is an online educational curriculum that is available for grades preK through high school.  This self-paced program covers everything from language arts to math to science and social studies.  I was able to review this program two years ago at the first grade level and this year we were able to explore the second and third grade levels.
When we first set up our account I tried answering the placement questions to see where my daughter should start at, but I could never figure out what the results were.  So, we began with where most of her current work is at: second grade.  My daughter was able to easily log on for herself and she quickly completed all of the science and social studies lessons in just a few sessions (there are only about 20 activities in each of these learning areas at the 2nd grade level).  When she went on to the language arts and math sections she complained that they were too easy – most likely because we are just about at the end of our year.
The nice thing about Time 4 Learning is that you can easily go into your parent's account and change the grade level for any of the individual components.  I decided to change everything to third grade since she has already finished the science and social studies portions and we were amazed at the difference.  In the second grade level there are usually short videos on each of the topics and just about all text is narrated to the child.  In the third grade level the child is expected to read quite a bit more and the words are much smaller.
My daughter was not thrilled at the changes and decided that she was not going to do the social studies or science topics because they were too difficult for her to read.  I was a bit disappointed since at the 3rd grade level there are many more activities for children to complete in these areas (almost 200 a piece) and they really seem to be her favorite.  However, the language arts and math were at a much more suitable level for her.
For those that would like additional support there are printable lesson plans available and reporting tools available to track how much your child is using the program.  In addition, there is a parent forum that seems to be lively enough so that you can ask questions or get ideas from others that are using this program as well.
Although we thought that this was a light curriculum (rigor wise), I can see how I could use it during extended breaks or when life events just wouldn't allow me to school the way we currently do.  Again, as I noted in my previous review I wish that it was iGadget compatible, but alas it's not.
Price: $19.95 per student, per month for the preK through 8th grade levels