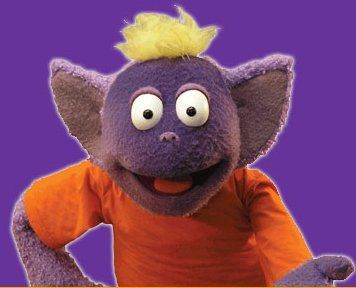 I had the great fortune to review an online immersion-based spanish program last year and I have been blessed again with another opportunity to talk about this great program.  It's not often that I rave about a program, but this one is certainly special.
Speekee is an online program (DVDs are available as well) that is geared towards toddlers through elementary-aged children.  There are 10 episodes that were filmed in Spain using real spanish-speaking children and adults, and there are also a few puppets that are interspersed in the episodes, one of which is the namesake of the program.
A little bit of background is in order before I talk more about Speekee.  Our family is bilingual, with my husband's first language being spanish.  I do know quite a bit of spanish, but I have never formally studied it and I am not fluent…more like conversational.  Therefore, I can help my children a bit with their spanish, but I am always worried about my poor grammar and possibly poor pronunciation.
I think that I echo the lament of most multi-lingual families in that it's difficult to find time in the evenings and weekends to converse in spanish exclusively.  We make a point in spending about 2 months out of the year in my husband's native country, Colombia.  Even so, my daughter has been hesitant to speak spanish at home (declaring that only english is spoken in the United States), but my son seems to be more willing.  Because of this hesitancy I would say that my daughter is on the level of a native spanish-speaking preschooler.
This year my goal has been to find more fun spanish activities for my children to do that are immersion-based.  I also wanted to begin introducing other spanish-speaking cultures to my daughter so that she understands that vocabulary and pronunciation varies depending on the region.  I am happy to say that Speekee fits nicely into the line-up and it is something that both my children love.
Speekee has been updated a bit since the last time I reviewed the program.  Now there are additional activities available, such as flashcards and worksheets, that were suggested by homeschooling mothers as a way to enhance their program. They have called this part "Fast Track" and have even laid out a suggested 40 week curriculum that you can view online or sign up for e-mail delivery (1 e-mail per week for 40 weeks).  However, I have found that many of the activities are a bit too simple for my daughter and my son is just too young for them.  I can see though how a family that is learning spanish as a foreign language would benefit from the added activities, as they would make for great reinforcement.
They have also added a game aspect to the program where your child earns points by watching the episodes and then can redeem those points to dress up their own virtual puppet.  This aspect of the program held little interest for either of my children – all they want to do is watch the episodes over and over again.
Overall, we are big fans of Speekee.  I think that my daughter really likes seeing other children who are about her age speaking spanish.  I have caught my daughter randomly singing the Speekee song and both of my children are more likely to speak spanish during the day after watching the episodes.  Both of my children ask to watch the episodes and will happily rewatch the same episode if given the chance.  Our only complaint?  There are only 10 episodes.  We want more!!!
Each subscription begins with a 2 week free trial.  Try it out to see if its a great fit for your family and be sure to check out other reviews of this program.
Price: $7.50/month or $60/year

Disclaimer: I received a free 6 month subscription to Speekee for the purpose of this review; no further compensation was received for my honest opinion.