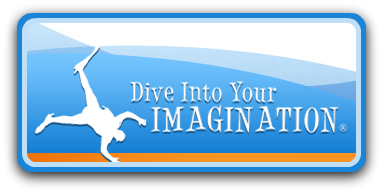 Dive Into Your Imagination is a company that was created by Annie Crawley, a gifted underwater photographer.  She produced a 3 disc series that includes the following titles: What Makes a Fish, a Fish, Who Lives in the Sea, and Dive into Diversity.
What Makes a Fish, a Fish is the DVD that I received for this review and it is the first in the Dive Into Your Imagination (DIYI) series.  It is a gorgeous video that runs for 37 minutes and is geared towards children ages 3-8.  Both my son and my daughter loved watching the video and were amazed at all of the different fish that were shown.  Annie Crawley is certainly a talented videographer and her abilities shine is this DVD.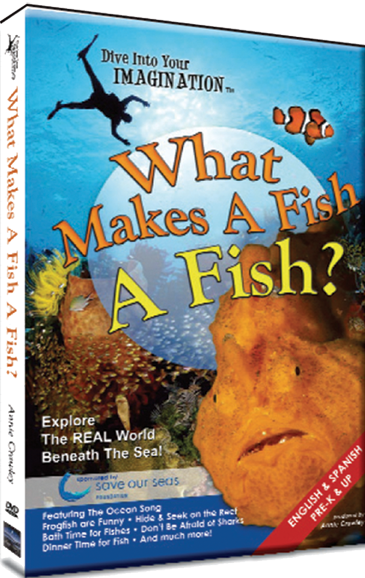 There is also a PDF educator's guide that goes along with the DVD, and at 374 pages for the 1st-3rd grade level, it is huge.  However, I did not particularly care for the curriculum.  Although it appears that quite a bit of effort went into creating the educator guide for this DVD, it is clear that it was written for a school setting.  The guide is well laid out, with each section matching a section of the DVD.  The worthwhile bits include some vocabulary words, suggested books, and thinking questions (with answers supplied) to ask your child.
Overall, I think that this is a wonderful DVD that would make a great supplement to a fish unit study.
Price: DVD is $19.95 and the Educator Guide is $69.99 (available soon)
***TOS readers may receive the educator's guide for FREE!  Please mention that you homeschool when you place your order and that you read about DIYI in a TOS review.
Please read what other TOS crew mates thought about this video and the others in the DIYI series.
I recieved a free copy of the What Makes a Fish, a Fish DVD and educator guide for the purpose of this review; no further compensation was received for my honest opinion.