As a science lover I was super excited to be able to review another AIMS product.  Last year I received an electricity unit that was wonderful and this time we had a geology book sent to us.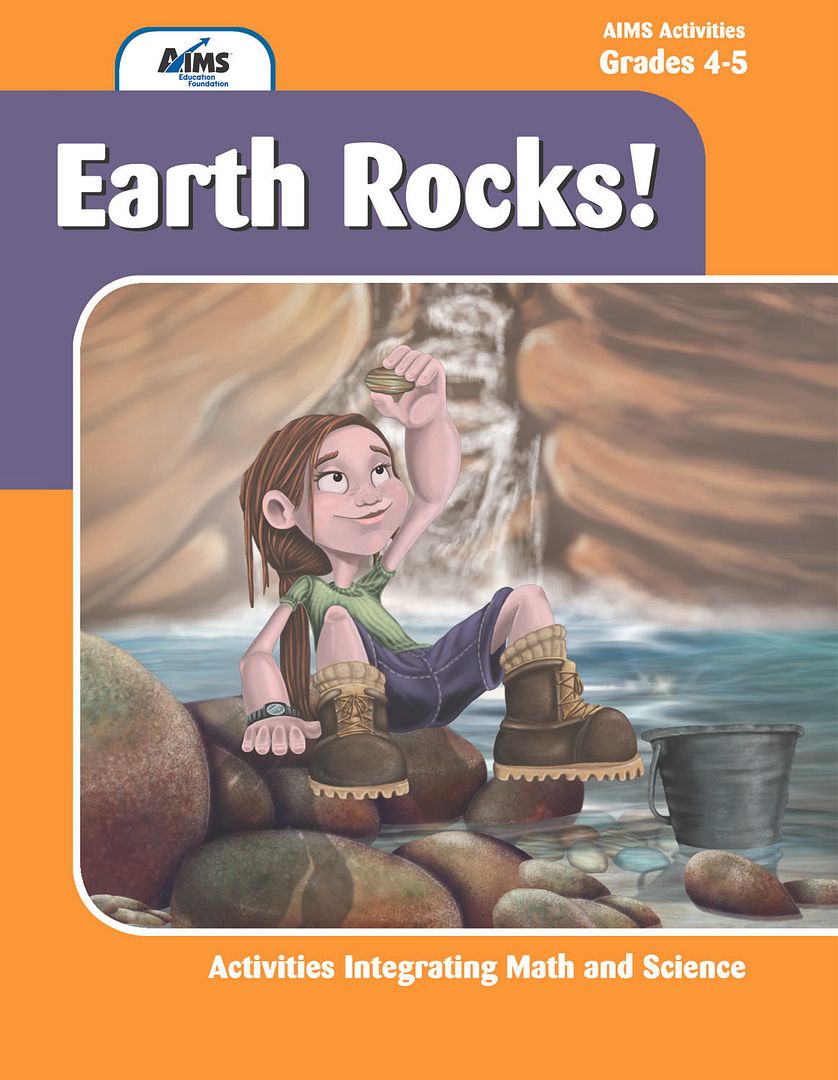 Supposedly, Earth Rocks! is for children in grades 4-5.  But, I think that AIMS aims 😉 a bit too low when giving the suggested age range…or maybe the problem is all on my end. However, the great thing is that they have extensive sample pages on their website so that you may get a good preview of the product and decide if it suits your family.
Earth Rocks! has 6 units that include studies on the following: rocks and minerals, soil, water, earth changes (erosion, effects of rivers), resources (renewable versus nonrenewable), and pollution.  There are several lessons for each unit and we only did a handful of lessons from the rocks and minerals unit.  The book is not open and go and there is usually quite a bit of prep work for each lesson.  However, if you do not mind pulling together the resources and do not need much handholding, then Earth Rocks! is a great book to have on your shelf with lots of fun science to offer.
My dd particularly enjoyed the activity where you identify mystery minerals.  We first went through our mineral box and wrote out the names of all of the minerals and their properties (hardness, color, streak color, etc).  Then once she had her notes together I would put out a few mineral samples and she would have to identify them based on their properties.  We spent at least a week doing this activity and she thought that it was fantastic.
Price: $29.95
Disclaimer: I received a free copy of the book Earth Rocks! for the purpose of this review; no further compensation was received for my honest opinion.