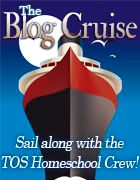 In my quest to find the *perfect* science program for our science loving family, I have found that I need to cobble it together myself.  Looking around I saw several programs that claim to be full of experiments, but are actually filled with demonstrations.  There is nothing wrong with demonstrations, but they are certainly not teaching the scientific method.  Other programs seem to underestimate the ability of young children to grasp scientific content.  I believe that when children are younger they need to be taught observational skills and have their heads filled to the brim with knowledge.  Not everything will stick, but you may just ignite a passion inside that child…and that is when real learning begins.
With that in mind, here is a list of online websites that I have slowly been compiling from various sources that contains free science resources that will make a great supplement to any science curriculum.  Indeed, a few can stand on their own.  Hope you enjoy them and please let me know of any personal favorites not on this list.
Biology
Aipotu – the software creates a utopia that simulates the genetics, biochemistry, molecular biology, and evolution of organisms in a biologically reasonable and pedagogically relevant way.
BioDigital Human – 3D human anatomy model
Cell Craft – an online educational game
Cornell Lab of Ornithology Nest Cams
Howard Hughes Medical Institute – free DVDs on a variety of topics
Earth Science/Astronomy
NASA – I find this site a bit overwhelming to navigate, but there is a wealth of information here
Nebraska Astronomy Appelet Project
World Builders – a program that combines Earth, space, and biological science topics while you design your own world
Chemistry
Alchemy – a self-paced program
American Chemical Society – free chemistry curriculum
Physics
Animated Engines – 2-stroke, 4-stroke, diesel, locomotive, and more
Quarked – Adventures in the Subatomic Universe