It's not that often that I have the opportunity to review a product that I have never heard of before, and after seeing it, absolutely love.  (Enter Celestial Almanack)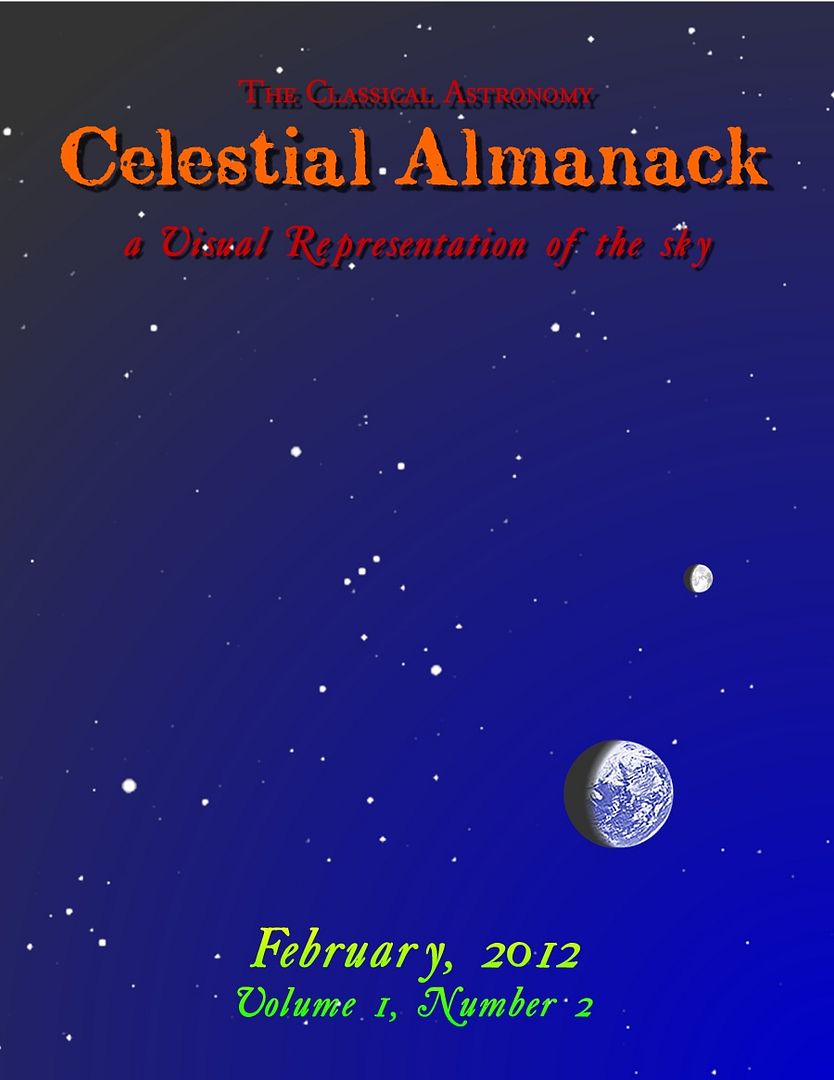 Celestial Almanack is a monthly e-newsletter type format that offers diagrams and explanations of the goings-on of the heavens for the month.  From the moment you begin reading the almanack it is clear how much the author loves astronomy and wants to make the study more accessible to everyone.  February's edition is about 20 pages filled with historical information (how February came to bear the brunt of the leap year, days to remember, liturgical calendar events) and then with all sorts of star-spotting activities (rated by difficulty) and some explanation of terms found in astronomy.  In addition, there is an emphatic plea to not miss the Venus-Jupiter conjunction….which will not happen like this again for another 24 years.
I would peg the age range for this product to be about middle school on up if there is no prior exposure to astronomy.  However, I think that if you have an enthusiasm for the subject, then you could share some star gazing with even the littlest of children.  I have always been mesmerized by the stars and the contemplation that arises when thinking about our small existence, but lacked the knowledge to share this joy with my own children.  I am certainly planning on buying each month as it becomes available from now on for my own personal education…and to subsequently share some new-found knowledge with my daughter.
This is not an entirely secular curriculum since there are a few references to the bible and such (the author is Christian and includes his statement of faith on the website), but it did not overwhelm the product by any means.
Price: $3 per issue
I received a free copy of the digital February edition of Celestial Almanack for the purpose of this review; no further compensation was received for my honest opinion.