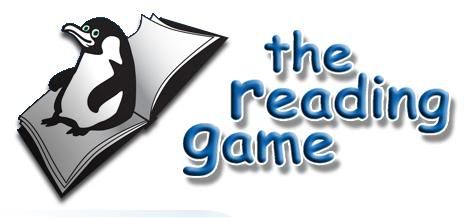 The Reading Game is a memory card game for children ages 4+ that was created by the author of the Wordly Wise vocabulary program.  I was really excited to get my hands on this game since my daughter loves the Wordly Wise program dearly.
There are six decks of cards with six corresponding story books.  Each deck of card is then broken down into different sets so that you are working with a more manageable number of words.  The game aspect of this product is a version of memory with written words on the card.  Each player is supposed to pronounce the word on the cards that they have matched before they are allowed to claim the match.  After you have worked on the cards within one deck you can then move on to read the corresponding story book.  The storybooks have black and white illustrations and the text has plenty of white space between the words for beginning readers.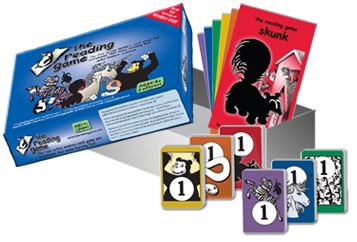 According to the website "60% of the words in "The Reading Game" are on the Dolch Word List for pre-k and k and makes up 54% of dolch words for Pre-K, K and 1st Grade.  Of the first 100 most commonly used English words (source The Reading Teachers Book of Lists, Third Edition by Fry, et al) "The Reading Game" incorporates 88% of the most common twenty-five words and 63% of the first 100."  In the first book the following words are included: all, and, can, cat, day, do, dog, fun, is, it, kind, me, not, of, out, play, run, sad, she, skunk, stay, stop, stripe, they, this, to, want, what, will, with.
To be honest, I was really expecting more.  The game aspect seems like it is just a gussied up version of drilling with flashcards.  You match the cards and you memorize the words, then you move on to matching more cards and memorizing more words.  Finally, you are able to read a story that uses those cards that you have just memorized.  My daughter asked to play this game once and then never again.
I think that if you are looking for a product that could replace your flashcards, then this could be a great addition for your family.  If you are looking for a game-like manner in which to teach reading, then you may want to pass over this one.
Price: $24.95
For more opinions and thoughtful insights, please see what other TOS Crew reviewers had to say here.
I received The Reading Game for free in exchange for writing this review; no further compensation was received for my honest opinion.